How it all started

Clockspot was originally founded by Jason Ho in 2005, as a way for businesses to track their employee time easily through an online interface or mobile phone.
After two years of development and rigorous testing, Clockspot launched its service in 2007. Clockspot was an instant success, and quickly gained wide adoption in the business community.
Clockspot became profitable in April 2008, just ten months after it's initial launch, and acquired it's 1000th customer later that year. Today Clockspot serves thousands of companies of all sizes and industries, and is dedicated to helping businesses save time and money through its service.
The Clockspot Team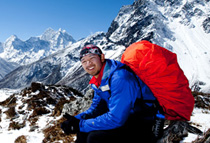 Jason Ho, Founder & CEO
Entrepreneur and adventurer, when Jason's not busy hacking Clockspot, he's off climbing the Himalayas, or rocking out on his electric guitar. Jason is good at almost anything he becomes passionate about, and is always talking about some new exciting technology or opportunity. Jason is the principal developer and designer of Clockspot, and is obsessed about making Clockspot beautiful and simple to use.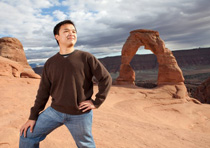 Justin Ho, Mobile App Engineer
Justin has an uncanny ability to remember every city and street he's been to. He's often described as Google Maps in human form. If his brain was a hard drive, it would be the 512 TB RAID 6...with a solid state drive. Justin leads the development for Clockspot's mobile software suite, and is dedicated to making Clockspot available on every mobile device ever made.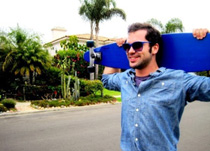 Taylor Griffith, Marketing Manager
When Taylor isn't diving off cliffs or hiking up volcanoes, he can be found wooing audiences with his singing and guitar performances. Taylor has a knack for seeking out adventure, and will stop at nothing to experience every bit of excitement this world has to offer. Taylor channels his same passion for adventure and music into Clockspot, where he is dangerously passionate about showing the entire world how incredible Clockspot is.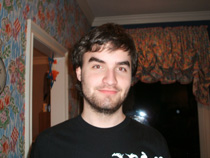 Truitt Broome, Customer Experience Manager
Truitt is an avid video and board game collector, and is always up for an Ultimate Frisbee game, rain or shine. He can usually be found acting onstage at his local theater, improv-ing, and browsing the endless corners of the Internet. Truitt uses his wit and technical savvy to make sure everything at Clockspot is running smoothly, and that every customer is taken care of.